Thanks for visiting my website! Reach out with any of your real estate questions.
It's easy...All you have to do is text or call me anytime at 508.317.7271 and I'll be happy to assist.
The real estate market doesn't have to be overwhelming with a great Realtor by your side!
Spring Home Selling
Checklist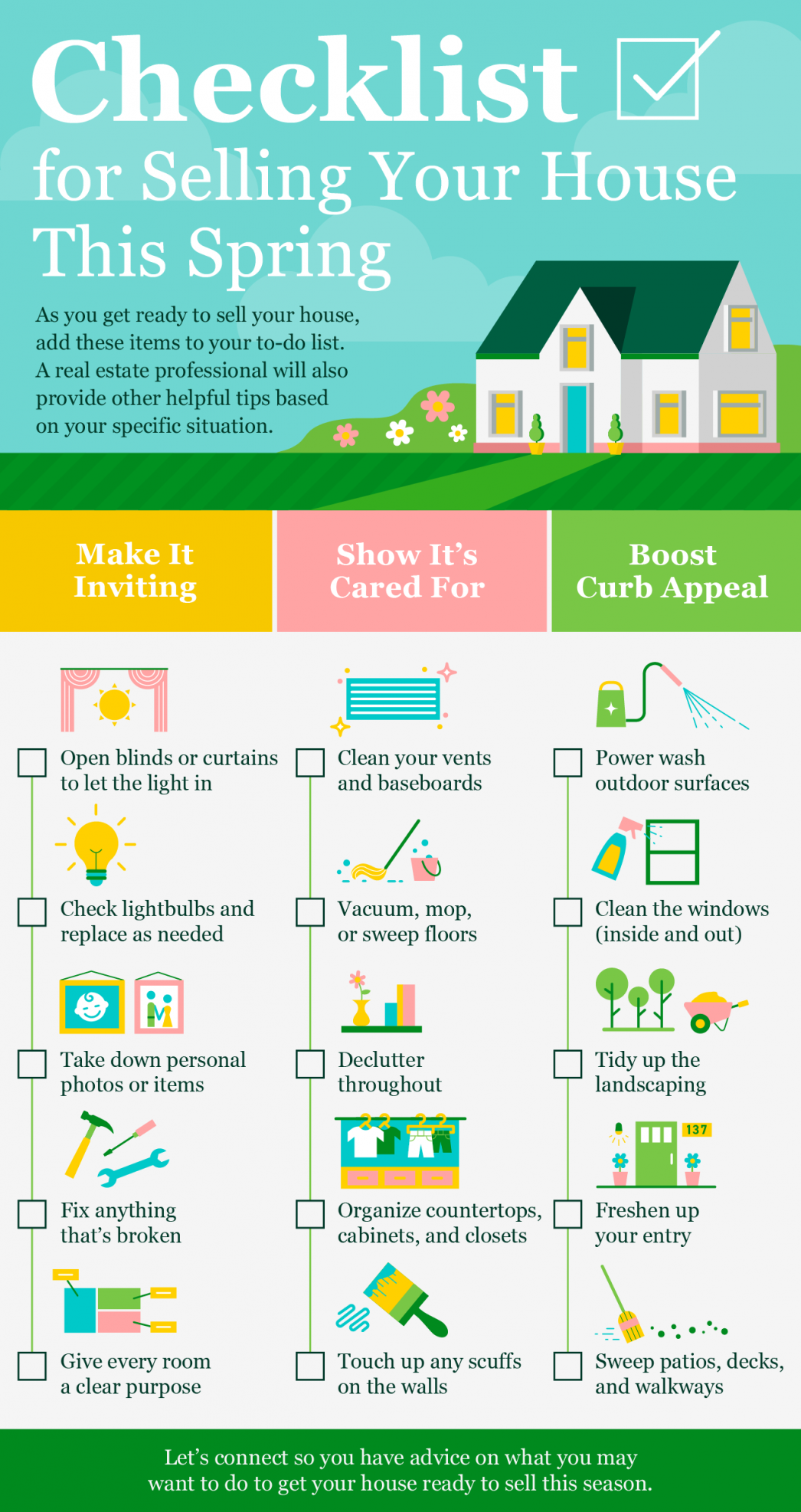 Some Highlights
As you get ready to sell your house, there are specific things you can add to your to-do list.
These include decluttering, taking down personal photos and items, and power washing outdoor surfaces.
Let's connect so you have advice on what you may want to do to get your house ready to sell this season.
LET'S FIND YOU A NEW HOME! TEXT ME TODAY
Current Real Estate Market
Info
Why Today's Housing Market Isn't Headed for a Crash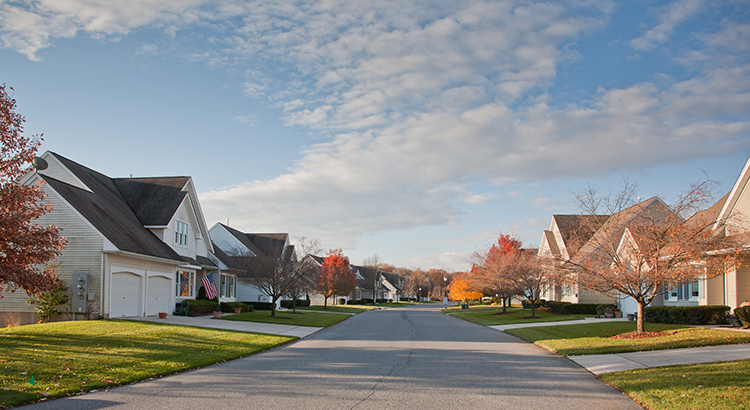 67% of Americans say a housing market crash is imminent in the next three years. With all the talk in the media lately about shifts in the housing market, it makes sense why so many people feel this way. But there's good news. Current data shows today's market is nothing like it was before the housing crash in 2008.
Back Then, Mortgage Standards Were Less Strict
During the lead-up to the housing crisis, it was much easier to get a home loan than it is today. Banks were creating artificial demand by lowering lending standards and making it easy for just about anyone to qualify for a home loan or refinance an existing one.
As a result, lending institutions took on much greater risk in both the person and the mortgage products offered. That led to mass defaults, foreclosures, and falling prices. Today, things are different, and purchasers face much higher standards from mortgage companies.
The graph below uses data from the Mortgage Bankers Association (MBA) to help tell this story. In this index, the higher the number, the easier it is to get a mortgage. The lower the number, the harder it is.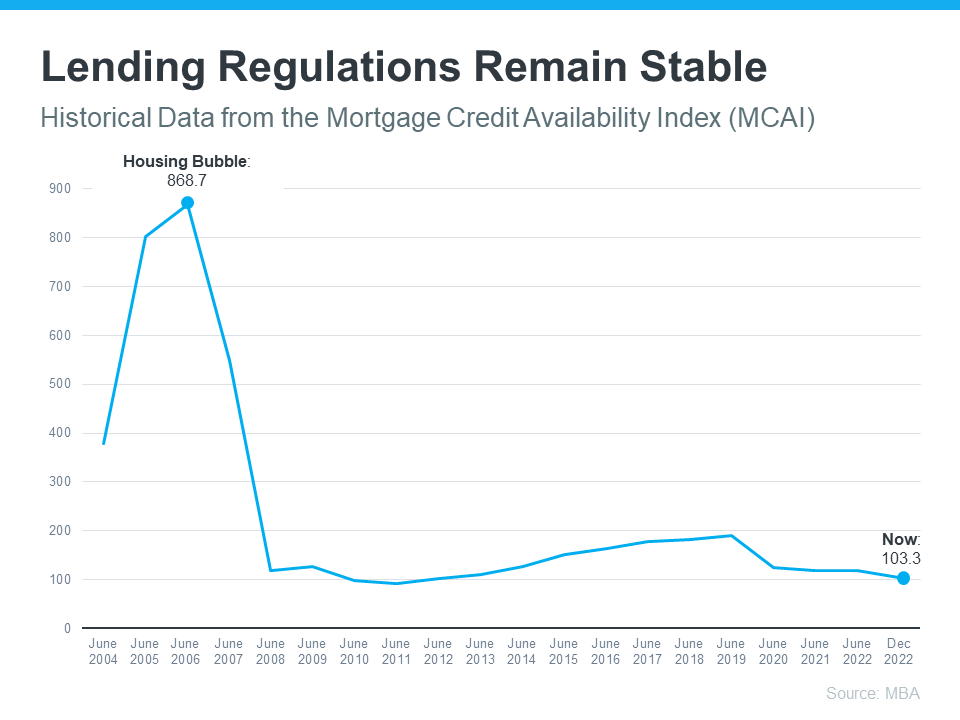 This graph also shows just how different things are today compared to the spike in credit availability leading up to the crash. Tighter lending standards have helped prevent a situation that could lead to a wave of foreclosures like the last time.
Foreclosure Volume Has Declined a Lot Since the Crash
Another difference is the number of homeowners that were facing foreclosure when the housing bubble burst. Foreclosure activity has been lower since the crash, largely because buyers today are more qualified and less likely to default on their loans. The graph below uses data from ATTOM to show the difference between last time and now: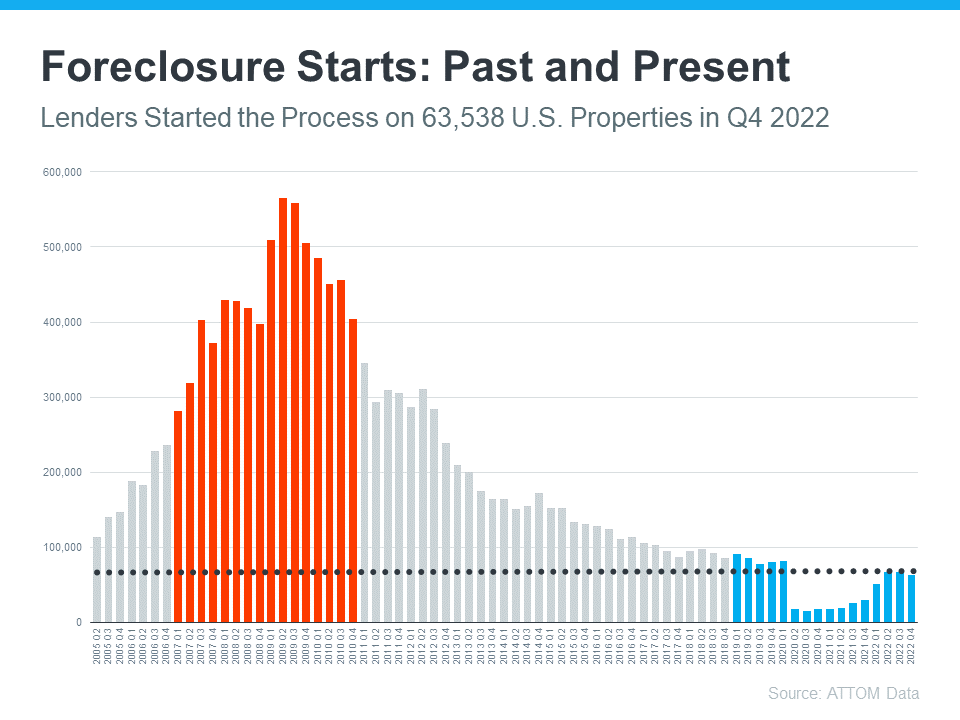 So even as foreclosures tick up, the total number is still very low. And on top of that, most experts don't expect foreclosures to go up drastically like they did following the crash in 2008. Bill McBride, Founder of Calculated Risk, explains the impact a large increase in foreclosures had on home prices back then – and how that's unlikely this time.
"The bottom line is there will be an increase in foreclosures over the next year (from record level lows), but there will not be a huge wave of distressed sales as happened following the housing bubble. The distressed sales during the housing bust led to cascading price declines, and that will not happen this time."
The Supply of Homes for Sale Today Is More Limited
For historical context, there were too many homes for sale during the housing crisis (many of which were short sales and foreclosures), and that caused prices to fall dramatically. Supply has increased since the start of this year, but there's still a shortage of inventory available overall, primarily due to years of underbuilding homes.
The graph below uses data from the National Association of Realtors (NAR) to show how the months' supply of homes available now compares to the crash. Today, unsold inventory sits at just 2.7-months' supply at the current sales pace, which is significantly lower than the last time. There just isn't enough inventory on the market for home prices to come crashing down like they did last time, even though some overheated markets may experience slight declines.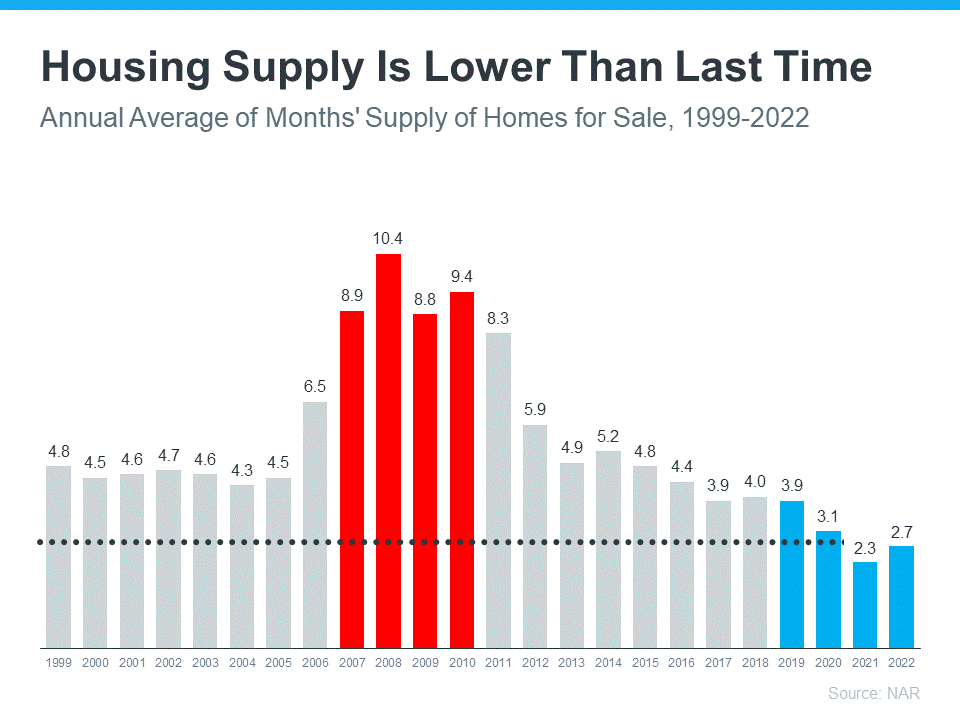 Bottom Line
If recent headlines have you worried we're headed for another housing crash, the data above should help ease those fears. Expert insights and the most current data clearly show that today's market is nothing like it was last time.
In today's competitive market, you need a professional local advisor to help navigate the home buying and selling process. As a valued client, you'll receive:
Trustworthy & Honest Realtor assuring an easy and stress-free process. As your dedicated advisor throughout the process, I understand the importance of making real estate transaction decisions and have many trusted resources to share such as lenders, attorneys, home maintenance companies, etc who will be there to assist for a positive final outcome of selling, buying or both.
• Access to Real Estate Listings & Market Statistics through MLS exclusively for Real Estate Agents as well as access to many Off-Market Properties. My office associates are the very best on the south shore and we collaborate every day to assist with all of our clients' needs.
• Proven Negotiator making deals happen to your satisfaction.
• Trusted and Dedicated Realtor partner through closing day and beyond.
Recent
Sales
HELPFUL CONTENT FOR YOUR HOME SEARCHING
HAVING HAPPY CLIENTS IS TOP
PRIORITY
Sue was great to work with! I can't say enough good things about her. There was a very limited inventory on the market in my price range and in the area that I wanted to live. Any property that I was interested in, always sold for higher than the listing price and my offer(s) were always out bid. She stuck with me and was determined to find me the right place at a …
  -Newkfoley, Client
We engaged in several potential transactions, one of which was a difficult short sale. Despite Sue's immersion in the Short sale process it eventually collapsed due to information withheld by the seller. Sue then guided us to a house that was perfect for our needs which we purchased immediately. Her involvement in the sales process was above and beyond what anyone …
  -donsimon666, Client
Sue is extremely responsive and detail oriented. She assisted with a home purchase that was complicated due to it being contingent on the sale of another investment property in another state (across the country). She was confident in her approaches and knowledgeable in all aspects. She made great recommendations and was always willing to work closely with us despite …
  -sandralfournier, Client
Sue was a pleasure to work with. She did an excellent job at selling my home quickly and professionally. And when it came time for me to buy my new home, she found exactly what I wanted and needed in a new home. I highly recommend Sue for all your real estate needs.
  -jem0039, Client
She is one of the most wonderful person me and my wife have worked with. When it comes to her profession, she knows everything. We were buying our first house, we had a little bit of knowledge but in everything, she fourths for us till the end. We recommend Sue Menard in everything buying houses thanks.
  -evensp, Client